Find Your Slice at Hunua Views
Click on each lot below to find out more about it.
Or, discover more about the location of Hunua Views by downloading the Masterplan below or viewing it on Google Maps.
Click on the green blocks (available lots) in the map to reveal more information about them.
Showhome Village Now Open
Each of the build partners that are a part of Hunua Views, Classic Builders, GJ Gardner Homes and Navigation Homes have built a selection of showhomes on Kohukohunui Lane. If you're keen to get a feel for what a home could look like for you in Hunua Views – come down and check them out.
The showhomes are open throughout the week and weekend – scroll down to find open hours for each build partner, or you can contact them directly on the details provided to book in a viewing.
Please note Showhomes are closed during level 3.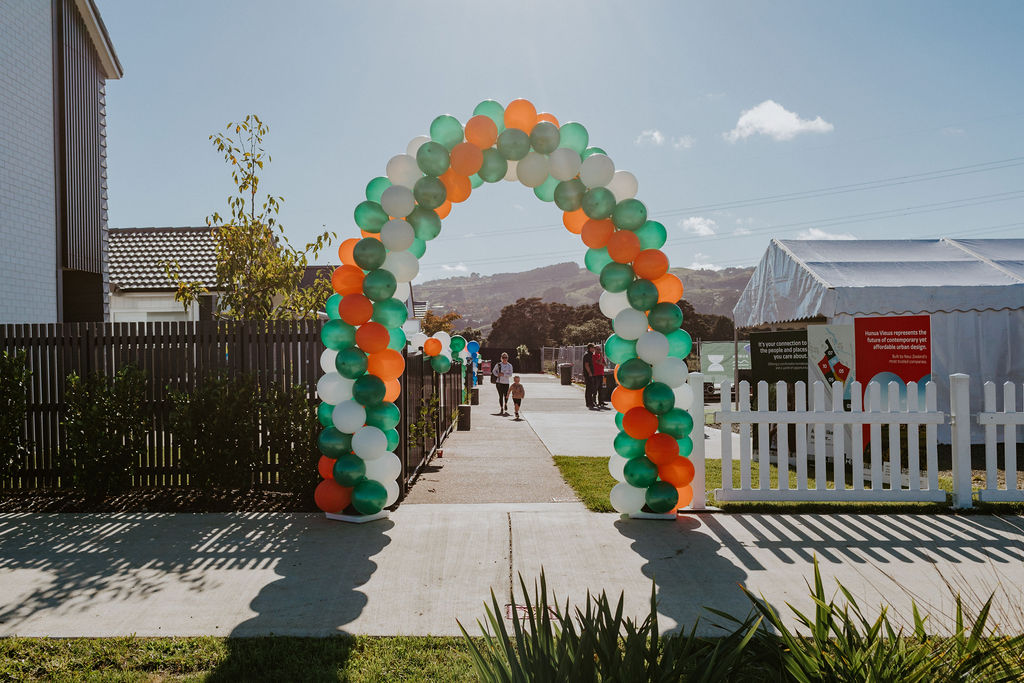 Classic Builders
Visit our Showhome at Hunua Views today. You'll find us at 7 Kohukohunui Lane, Ramarama (exit 466). Open Wed-Sun 11am – 3pm. Call Wayne on 021 197 2183 for more information.
Over the course of more than 23 years, Classic Builders has built a formidable reputation throughout New Zealand as one of the leading and most trusted residential builders in the country. Founded in the Bay of Plenty in 1996, we have since built homes for over 6,000 satisfied clients right across the country. Building dreams, creating futures is our vision and at the heart of what we do. We want to build you a quality home that will live and grow with you; a dream we helped bring to life and a place that will hold your fondest memories. And we'd love the opportunity to talk to you more about building your home in Hunua Views
0508 4 CLASSIC (2527742) | Build@classicbuilders.co.nz | classicbuilders.co.nz

GJ Gardner
Visit our Showhomes at Hunua Views today. You'll find us at 17 & 19 Kohukohunui Lane, Ramarama (exit 466). Open Wed-Sun 11am – 3pm.
Independently owned by Mike O'Meeghan and Jeff de Leeuw, G.J.'s Franklin/Papakura first opened two decades ago. We cover the area between Takanini to Pokeno including places such as Karaka, Drury, Waiuku, Pukekohe, Bombay, Clarks Beach, Hunua, and Tuakau. The Team at G.J. Franklin/Papakura would love to help you with your journey to your new home. We understand that you have personal requirements and that is why our home consultants can assist you with a design that suits your way of life. We design homes from the ground up, using clients' ideas and aspiration. We also have over 100 concept plans to choose from, which can be modified to suit individual tastes. GJ Gardner Homes is NZ's most trusted new home building company. We have built over 17,000 homes in NZ. We would love to help you with yours.
0800 777 652 | Papakura_Sales@gjgardner.co.nz | gjgardner.co.nz

Navigation Homes
Visit our Showhome at Hunua Views today. You'll find us at 13 Kohukohunui Lane, Ramarama (exit 466). Open Thurs – Fri 10am – 3pm and Sat – Sun 11am – 4pm.
Navigation Homes are a family-owned and operated business who have a small but highly productive team working together to coordinate the best possible build experience for you. We believe in promoting strong and informed dialogue and ensuring we produce a high-quality unique home for our clients in the Franklin area. Every home and client is unique. We look forward to working with our clients from designing the home with finance available through to constructing and handing over a high-quality home. We are Registered Master Builders offering the 10 year Master Build Guarantee and a staggering 50-year structural guarantee! We are proud of the numerous Master Builder Awards we have won and would welcome the opportunity to discuss your future build project. Building Quality not Qantity!
0800 303 207 | counties@navigationhomes.co.nz | navigationhomes.co.nz
Don't have a build partner Preference?
Get in touch with one of our friendly Hunua Views consultants today.